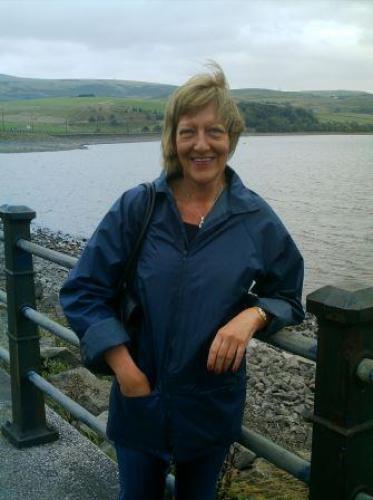 offline
PIN: 4708
Login or Regsiter to add San to your Favourites
More Readers
Psychic Reader Profile: San
Medium - Spiritual Reader - Tarot - Fairy and Angel Cards
Hi my name is San, I inherited the Psychic gift from my mother. I have been doing readings for the past 20 years, I am a genuine medium and can be very tuned in when doing a reading. I am a good empathic listener and have a dedicated passion for my work as a reader. The psychic gift is a blessing and I am very proud to share this gift in my readings. Friends and family call me the true life reader....
What do you like most about giving readings to clients?
Helping people through the journey of life. It is lovely to hear at the end of a reading and the person I have read for says, 'You have really helped me' thank you
How would you say you are typical of your star sign?
Very typical Cancer sign! Love to cook, and a home maker, feel blessed with all the family and grandchildren around, and I love to nurture and care for everybody, sometimes I leave very little time for myself!
When do you remember being first aware of your gift?
I was around the age of 10 and my parents were taking me to see my uncle, I really did not want to go on the bus, I remember crying at the bus stop and saying I don't want to board the bus. My father was getting annoyed as my mother said we should wait for the next one. My dad was having none of it, we boarded the bus and shortly into the journey the bus crashed. We were shook up and thankfully not injured.
What is your most memorable experience with a client?
I described a new home that my client was going to view later that day in Yorkshire, I described the interior and the oval mirror on the wall, I also told him the back garden was full of daffodils and when he stepped out into the garden the wind would be blowing and the daffodils would be swaying in the wind waving at him. Later that evening he called me up whilst he was walking his dog to say he was absolutely blown away by my predication, he had viewed the house and I described it to a T. I did a reading also for my niece who had just moved into a new apartment in Los Angeles and I blew her away by describing the decor in the flat, I had never seen these properties.
What other experiences or qualifications do you have that you feel compliment your work as a reader?
My experience of life now compliments my readings. I was widowed suddenly at 33 and left to bring up my two children as a mother and a father. I went through many challenges but maintained my strength to also climb up the career ladder as a Manager. Many times I kept the pain and heartache to myself. Then in 2012 I met a man, fell in love and married last year at the age of 55! Life is a journey and we all have to have faith.
What is the most important thing for a person to consider when they decide to have a psychic reading?
That the reading is a guide to what is going on around them.
Pay by Phone
1902 256 828
When prompted, enter pin 4708
Calls cost $2.97 per minute (inc GST) Calls from a mobile or pay phone may cost more. Max call time is 30 mins. You must be 18 or older & have the bill payer's permission to call. Service provided by RJ Media LLP. Customer services & marketing opt out 1300 277 1093
Pay by Credit/Debit Card
1300 268 936
When prompted, enter pin 4708
Credit/Debit cards: $60 for 20 mins & $120 for 40 mins including vat. Terms and conditions apply. Money back guarantee on debit/credit card telephone readings (see help pages). Wallet readings available on this service.