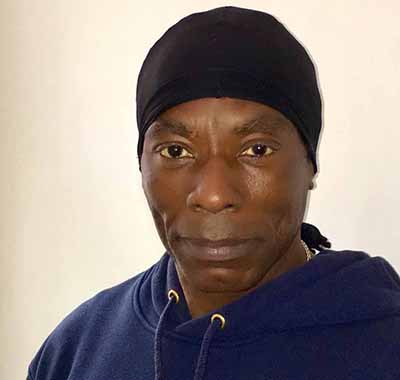 offline
PIN: 4731
Login or Regsiter to add Mystic Aura to your Favourites
More Readers
Psychic Reader Profile: Mystic Aura
Numerology, Runes, Clairvoyance, Meduim, pendulum
In the mid 1980's I suffered from a severe spiritual affliction. I felt isolated, lonely and my life appeared to be spiralling out of control. I was at a very bad stage in my life until someone introduced to me a blessed psychic. He explained to me accurately what had transpired and gave me the necessary guidance, treatment and counselling required and I was healed. The psychic and I have remained friends ever since and he is now in his 90's. He has taught me so much and set me on my path to spirituality. I now follow in his footsteps. Helping others as he helped me.
What do you like most about giving readings to clients?
What I enjoy most about giving readings to clients is the fact that I can help people and give them assurance and comfort through understanding, sound advice and if required a remedy to their problems. I also like the fact that I can speak to people of different nationalities and all sorts of backgrounds. I have a caring heart and when my clients say thank you that really gives me the feel good factor about myself as I know I have helped them. Being able to give a message from the realm of spirit is an added bonus. I like my clients to know they have a friend in me.
How would you say you are typical of your star sign?
As a Gemini I am a fiercely loyal friend and ally. We can be picky about who we give our trust to but those who have earned it will have an ally in Gemini for life. Gemini is a supportive and an encouraging friend. We will go out of our way to make sure our friends are okay in times of trouble. As a Gemini our mind is constantly racing with thoughts and ideas.
When do you remember being first aware of your gift?
Even as a young child I was very intuitive and could sense things. I had an inner voice that spoke to me but I never paid much attention to it. Much later in my life, when I was being aided by my psychic friend I came to realise that this was a guide and that I had a gift. I studied mediumship and began attending Psychic Circles to enhance and nurture my gift.
What is your most memorable experience with a client?
My most memorable experience with a client would be probably one of the first readings I ever did. I was not fully confident and informed the client I was still relatively new to readings. She told me that she had never been for a reading before and gave me the confidence to proceed. At the end of the reading I asked her how the reading was. She said she had never been to a reading before and was shocked at how a lot of the information I had given to her was relevant and accurate. I had ended the reading physically describing a lady who had appeared. She told me it was her grandmother and tears rolled down her face she said 'You are good - have faith'
What other experiences or qualifications do you have that you feel compliment your work as a reader?
I am proficient and experienced in; Spiritual counselling and healing, aromatherapy crystal usage, Reiki healing, herbalist, adviser on the usage of holy, hoodoo, pagan Wiccan oils and incense, paranormal investigator spirit removal and hex breaking and house blessings
Over the years I have acquired many skills and experience which compliment my work as a reader. My experiences have given me a deeper understanding of spirituality. I am well versed in a variety of spiritual healing techniques and I am also a Reiki practitioner. I have been working full time in this role for many years now and have been blessed to have been able to work with and help many people in that time. I have many of satisfied customers, of which many have gone on to become friends.
What is the most important thing for a person to consider when they decide to have a psychic reading?
What sort of reading do they want? What do they want a reading about? Are they going to receive information with regards to the questions they wish to ask? Will they receive the help and advice they need with regards to their question/situation. Is the psychic honest?
Pay by Phone
1902 256 828
When prompted, enter pin 4731
Calls cost $2.97 per minute (inc GST) Calls from a mobile or pay phone may cost more. Max call time is 30 mins. You must be 18 or older & have the bill payer's permission to call. Service provided by RJ Media LLP. Customer services & marketing opt out 1300 277 1093
Pay by Credit/Debit Card
1300 268 936
When prompted, enter pin 4731
Credit/Debit cards: $60 for 20 mins & $120 for 40 mins including vat. Terms and conditions apply. Money back guarantee on debit/credit card telephone readings (see help pages). Wallet readings available on this service.