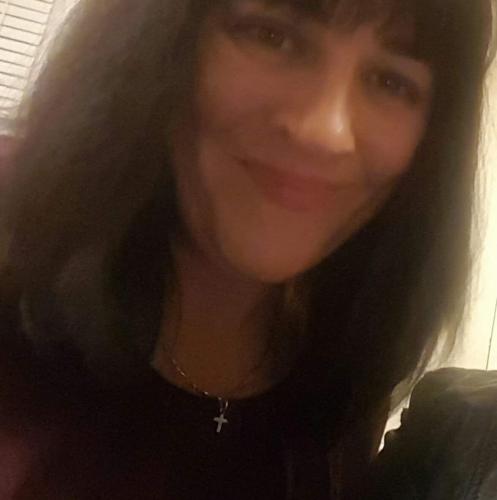 busy
PIN: 4670
Login or Regsiter to add Lillia to your Favourites
More Readers
Psychic Reader Profile: Lillia
Tarot & Angel Cards,Clairaudient,Clairvoyant,Clairsentinent,Pyschometry & Crystal Pendulem.
Hello,
I am Lillia and I am a Pyschic and Medium which I inherited from my paternal Grand Mother who was of Italian/Romany Gypsy origin. I knew that I had this gift from a very young age, I remember being about 6 years old and started to feel the presence of spirit as well as seeing and hearing, this was the start of my wonderful journey into what I call my destiny.
What do you like most about giving readings to clients?
I like to have a special connection with each individual client, It is important that you listen to them and get a sense of what is on their minds and by making them feel at ease, as when you are going through a difficult time in your live reassurance, trust and comfort is what we all need. I pass this on to each individual client that I do a reading for, letting them see a positive direction and that there is always hope and their situation will get better they just have to have faith.
The feedback that I have is very positive with clients returning within 6 months which gives me great pleasure to know that I have helped them.
How would you say you are typical of your star sign?
I am a Cancerian a typical water sign supposedly the most sensitive of the Zodiac my sign is ruled by the Moon and this effects me in that very way to do with emotions how I react to certain situations is accurate for me. I am a very loyal person to everyone around me often putting myself last but this is not always the right thing to do as people do tend to take advantage of it if you are not careful. I can become suspicious and insecure which is a weakness for a Cancerian, but over the years I have learned to turn this into a positive rather than it drag me down. as well as being a home bird I always like to look after my friends and family by cooking for them and showing how much they mean to me. I also love to be near the water as this helps me with my emotions and I often retreat to a special place to do meditation or yoga.
When do you remember being first aware of your gift?
I was sat at a piano in my late grand-mother's home aged 6 and I remember the sun was shining outside and when I looked out of the window I saw a figure stood behind me and it seemed to be a gentle person who was trying to contact me and as the day went by I realised that it was my late grand-mother trying to tell me that my mummy would be ok as we had been going through a difficult few months and since that day she has always been around me.
What is your most memorable experience with a client?
I was booked to do a ladies evening at a school's Christmas Fair last year and one of the clients was a very bubbly lady who had never had a reading before so she was a bit sceptical but she started to listen and when I told her that she would be changing her job she was adamant that this would happen. We continued with the reading and I asked her who called you 'Tramp' as in a nick name, she started crying and when I said there was a young man who had gone to spirit and he was holding what looked like an orange scarf, she was speechless as this was part of his religion and had clarified that she was of Sikh origin and this was her brother who had died 4 years early, A few days later I received a message from her to say that she was going to be made redundant and had been called to a meeting, also that she has since felt her brothers presence around her plus white feathers appeared in the strangest places. She has since been back to me for a reading recently which I felt honoured to do.
What other experiences or qualifications do you have that you feel compliment your work as a reader?
I am a very spiritual person who also seeks advice from mediums and I feel that this helps me in the work that I do, Over the years I have been involved in circles and Mind, Body & Spirit events. I also use Reiki for my own use combined with crystals and send healing to people who need it.
This is a very fulfilling gift to have and there is not a day that goes by that I am grateful for it and as long as I can continue to help or guide individuals I will keep it up.
What is the most important thing for a person to consider when they decide to have a psychic reading?
I think first and foremost you must first ask yourself if you are truly ready to learn and is this time to know that you are going to be dealing with different influences, knowing that you are guiding people but always keeping an open mind.
Pay by Phone
1902 256 828
When prompted, enter pin 4670
Calls cost $2.97 per minute (inc GST) Calls from a mobile or pay phone may cost more. Max call time is 30 mins. You must be 18 or older & have the bill payer's permission to call. Service provided by RJ Media LLP. Customer services & marketing opt out 1300 277 1093
Pay by Credit/Debit Card
1300 268 936
When prompted, enter pin 4670
Credit/Debit cards: $60 for 20 mins & $120 for 40 mins including vat. Terms and conditions apply. Money back guarantee on debit/credit card telephone readings (see help pages). Wallet readings available on this service.