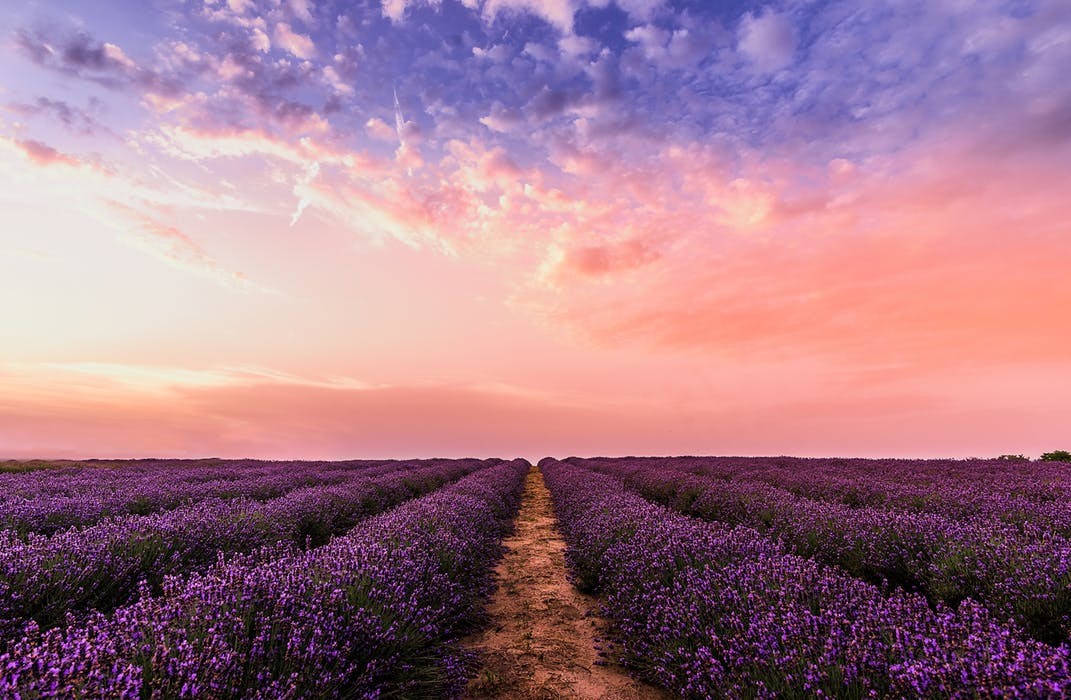 offline
PIN: 4851
Login or Regsiter to add Lavender to your Favourites
More Readers
Psychic Reader Profile: Lavender
Psychic Medium
I am a naturally gifted intuitive psychic medium who has been reading for over 20 years I am happy to look at all areas of life during a reading. My specialist area is love and relationships.I work alongside my guides and channel messages with the assistance of Angel Tarot cards and crystals - they are simply there to open up my channels. They are the key that opens me up to work. I like to surround myself with relaxing essential oils whilst I meditate which again enhances the connection to the universe of course my favourite essential oil is yes ,you've guessed it lavender.
What do you like most about giving readings to clients?
I enjoy helping others help themselves by providing them with insight and guidance delivered by the universe. There is nothing more rewarding than working alongside someone and sharing messages and information that the universe provides so they can make informed freewill choices to empower themselves and create their own destiny We are all our own creators - we can make our world as big or as small as we choose
How would you say you are typical of your star sign?
My birth sign is Scorpio but I also have quite a lot of Sagittarius and Taurus thrown in there for good measure. I am very psychic as most Scorpion folk are but with the strong presence of the other star signs in my chart I don't have such a sting in my tail. I am kind, caring, considerate, empathic, understanding, honest but most importantly I am always me..
When do you remember being first aware of your gift?
I was aware of my gifts from a fairly young age but to be honest I chose to ignore them which is probably one of the best things I could have done for myself. By doing so it gave me the opportunity to learn and discover things via the university of life which has shaped me to be the person I am today. If I hadn't experienced all I have I would never have been able to relate to as many as I do Its good to talk to someone that actually understands and gets who you are and where you are coming from
What is your most memorable experience with a client?
I have many memorable experiences, too many to list however I do recall the time when I was in a sitting room with a young man. A gentleman came through in spirit asking the young man to pass on his best wishes to his mum and to let everyone that he was doing ok .The young man wasn't quite sure who it was but said he would pass the message on regardless. Within an hour of the young man passing the message on to his mum she gave me a call as I knew her. She was totally gob smacked yet happy to hear the message as they had only received news of their friends passing a few hours ago The gentleman in question had passed the night before, it's reassuring to know that there is no time limit as to when a spirit can come through
What other experiences or qualifications do you have that you feel compliment your work as a reader?
I am a Reiki Master I find that the energies I am attuned to help me work to a deeper level and help keep me energised. I am a crystal therapist and again the knowledge I have about crystals helps me to tune in and pick the right crystal to help channel the messages I receive. I am also trained in Hopi Ear Candling, Indian Head Massage and Angelic Reiki
What is the most important thing for a person to consider when they decide to have a psychic reading?
When you come for a reading be very clear about what you want your guidance about. If you come with a vague idea the chances are you will get a vague response. Your reading is a reflection of what is going on around you and if you have a lot going on at once maybe have a list in front of you (just for your own purposes) so you can focus on what you want to cover . A pen and paper would be useful too so you can take notes and read after, not everything makes sense straight away sometimes you may need to digest what was said or possibly do a little research until it all drops into place. Make sure that you are 100% ready for a reading (not everyone is) be relaxed as possible. Be open to the messages you receive and work alongside your reader No message is set in stone, energy is fluid and will change, you always have free will to make your own mind up and change the way your life is going. Don't be too fixated on timings as these can change. You have to take into consideration other peoples thoughts, actions and their free will too. Be as relaxed as possible around your reader as this will help with the energy exchanged between you both. If you are nervous and closed off this may cause blocks. Look upon your reader as a close friend who you can trust and call upon when need be, building a relationship with a regular reader helps to build the energy between you both which will help them to deliver strong clear messages for you
Pay by Phone
1902 256 828
When prompted, enter pin 4851
Calls cost $2.97 per minute (inc GST) Calls from a mobile or pay phone may cost more. Max call time is 30 mins. You must be 18 or older & have the bill payer's permission to call. Service provided by RJ Media LLP. Customer services & marketing opt out 1300 277 1093
Pay by Credit/Debit Card
1300 268 936
When prompted, enter pin 4851
Credit/Debit cards: $60 for 20 mins & $120 for 40 mins including vat. Terms and conditions apply. Money back guarantee on debit/credit card telephone readings (see help pages). Wallet readings available on this service.