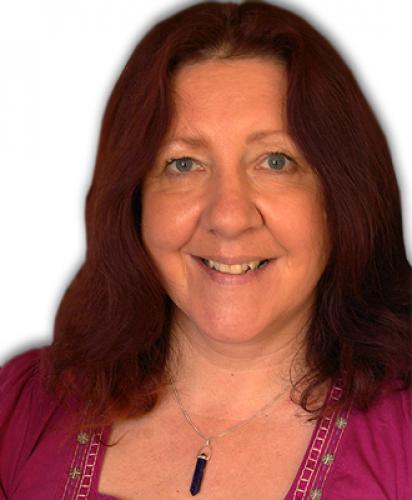 offline
PIN: 4009
Login or Regsiter to add Gee to your Favourites
More Readers
Psychic Reader Profile: Gee
Tarot & Runes
I have been a reader of the Tarot for over 20 years and am still constantly amazed at what an amazing and insightful aid it is in Psychic work. I was born with a clairvoyant gift but it wasn't until my twenties that I began to truly open up spiritually and practise using it. As one matures the gift does also and it becomes easier to access so I hope this will only continue to improve the older I get!
What do you like most about giving readings to clients?
I like being able to shed light where darkness prevails and offer some intuitive insight and hope into people's lives. Being a reader allows me to do this and can be very satisfying knowing you have been able to help people in such a unique way.
How would you say you are typical of your star sign?
I am not typical of my Sun sign, as I was born a few minutes after midnight on a full moon and was a ten day late baby I see myself as more Scorpio really. My Scorpio traits are perfect for Psychic work and allow me to deal with all aspects of life even those some people shy away from.
When do you remember being first aware of your gift?
I was very young, about 4 or 5 when I realised I could see ghosts; this was the beginning of it but was discouraged by my parents. As I grew older I could instinctively 'know' what people were going to do or say next and often predicted things ahead of time.
What is your most memorable experience with a client?
The best ones are always when clients give you feedback and let you know how accurate you have been and how happy they are that you were able to help guide them in difficult times. They are the most satisfying and make doing readings worthwhile.
What other experiences or qualifications do you have that you feel compliment your work as a reader?
As well as being a therapist who is qualified in Reiki Healing and EFT Emotional Freedom Techniques I was also in the Ambulance Service for many years so am well used to coping with people when they are in crisis or unable to cope. I find I am at my best when helping people in times of trauma and indecision.
What is the most important thing for a person to consider when they decide to have a psychic reading?
I think some people expect you to predict their entire lives, which I don't do. But being open minded and accepting that the future is not set in stone helps. It can be changed by their decisions and choices so this is important. Some things will happen that are outside their level of influence and these are the land marks that a Psychic can pick up on. And also sometimes that which the person feels is the most important thing at the front of their mind is not in fact what is shown as being more relevant. And being prepared to grow and develop as a person helps. If people have become very stuck it shows in their lives.
Pay by Phone
1902 256 828
When prompted, enter pin 4009
Calls cost $2.97 per minute (inc GST) Calls from a mobile or pay phone may cost more. Max call time is 30 mins. You must be 18 or older & have the bill payer's permission to call. Service provided by RJ Media LLP. Customer services & marketing opt out 1300 277 1093
Pay by Credit/Debit Card
1300 268 936
When prompted, enter pin 4009
Credit/Debit cards: $60 for 20 mins & $120 for 40 mins including vat. Terms and conditions apply. Money back guarantee on debit/credit card telephone readings (see help pages). Wallet readings available on this service.