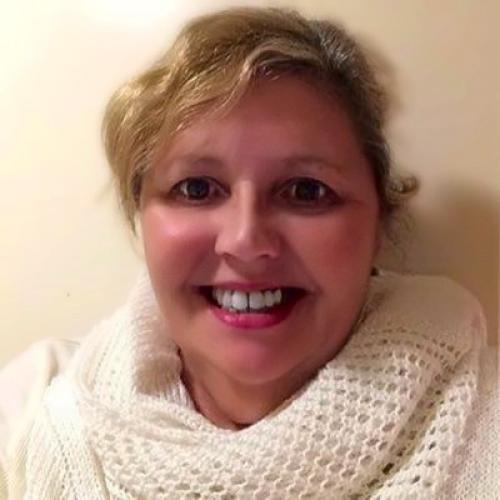 offline
PIN: 4640
Login or Regsiter to add Cambiel to your Favourites
More Readers
Psychic Reader Profile: Cambiel
Psychic Clairvoyant, Tarot, Angelic Guidance, Astrology, Crystals, Oracles
The angels have blessed me with the gifts to help you. Bring your concerns and worries to me and I will help you see the path ahead to happiness in love, family, health and career.
My gifts help me understand your situation, and advise with warmth and compassion. I can help you by connecting with the angels, using tarot and angelic oracles, crystals and my skills as an astrologer.
A reading with me will leave you feeling as though a light has shone into your life, illuminating the choices you can make for the best outcome in your relationships, career and family.
What do you like most about giving readings to clients?
Truly empowering my client to see the way forward and to help them realise the resolution that is best for them. When a person understands the deeper meaning behind their situation it is an incredibly powerful tool which they can use long after the reading has finished. I liken readings to drawing aside a veil that may have hidden information which my client needs to be aware of, and when they have this knowledge it is wonderful to see the transformation in them as they move forward with renewed purpose and hope. To be able to restore faith in someone is a true gift and it brings me so much joy. Many of my clients are more like dear friends, and they reach out to me so they can connect with their higher selves and their spiritual guides and I act as the intermediary and earthly guide.
How would you say you are typical of your star sign?
As an Aquarian, I have a big heart and a strong desire to help others; I am non-judgemental and compassionate. Aquarius represents clarity and bringing forth information. Many Aquarians are visionaries and bring light where it is most needed.
"Be open to truth, from whatever source it comes"
When do you remember being first aware of your gift?
I'm a third-generation psychic. My paternal grandmother and my father were both very gifted and my father realised my gift was present before I knew it myself. From childhood, I was encouraged to develop my abilities and to study tarot and astrology. I later developed an affinity for working under the guidance of the angels and with crystals for healing and guidance.
What is your most memorable experience with a client?
Gosh, there have been many but one that stands out for me is the client who I had never read for before and who was having serious doubts about her relationship because she suspected her husband was being unfaithful. During the reading I picked up on her partner's feelings and was able to reassure her that her relationship was far stronger than she was giving it credit for. I got a call two days later to tell me how amazed she was at the accuracy of her reading because the secrecy surrounding her husband that had been troubling her was because he was planning a surprise romantic break for them both. The lady has since been back for several more readings on different matters, and it is a joy to know that her marriage continues to flourish.
What other experiences or qualifications do you have that you feel compliment your work as a reader?
I have a lot of counselling experience, and empathy with people going through difficult times. My guides assist me in getting to the heart of the issue that is of concern to my client. I have many years of life experience which have granted me a huge compassionate heart and a non-judgemental nature. My desire to help and be of service to people in need is complemented by my skills with tarot and astrology.
What is the most important thing for a person to consider when they decide to have a psychic reading?
To have as clear an idea as possible of the question they feel is most pressing, and to be open to guidance from whichever higher source comes though for them. Also, to listen with both open heart and open mind. In this way they will receive the most benefit from their reading
Pay by Phone
1902 256 828
When prompted, enter pin 4640
Calls cost $2.97 per minute (inc GST) Calls from a mobile or pay phone may cost more. Max call time is 30 mins. You must be 18 or older & have the bill payer's permission to call. Service provided by RJ Media LLP. Customer services & marketing opt out 1300 277 1093
Pay by Credit/Debit Card
1300 268 936
When prompted, enter pin 4640
Credit/Debit cards: $60 for 20 mins & $120 for 40 mins including vat. Terms and conditions apply. Money back guarantee on debit/credit card telephone readings (see help pages). Wallet readings available on this service.