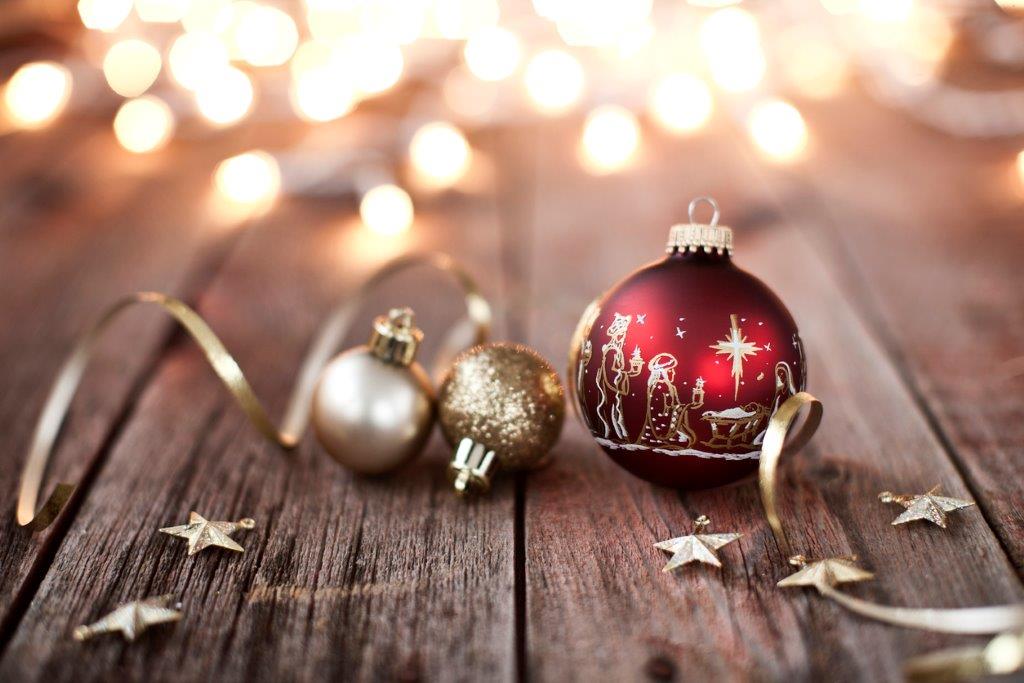 Embrace Christmas
Christmas is the holiday season when we are all expected to get into the spirit of things. A growing number of people, however, no longer experience the magic of Christmas. For them it is just another annual celebration challenge to overcome. If you have lost a loved one, or are getting over a long-term relationship break-up, Christmas can also be the loneliest time of the year.
If you're feeling more "Bah Humbug" than "Yay, it's Christmas!" you can choose to treat it like just another normal day. Or you can embrace the spirit of Christmas and make the day something meaningful and special, especially for yourself!
Recapture The Magic
Close your eyes and go back in time to the best Christmas you ever experienced as a child. Take a moment to recapture and relive the sights, smells and sounds of Christmas past. Turn up the colours and joyous noises, and revel in the magic. Feel the excitement and expectation. You're probably smiling from ear to ear by now!
If you don't have a happy childhood Christmas memory use this opportunity to create a vision of the most perfect seasonal occasion that you would like to experience.
Revisit these happy places every day, during the countdown to the big day. Doing this simple practice will reawaken the joy of the seasonal spirit within you.
Spruce Up Your Environment
Adding a touch of decorative seasonal sparkle will help to lift your spirits, and will get you in the mood for celebrating. You don't have to have a house full of relatives and friends in order to make the effort. Even if you are spending Christmas on your own, decorating your place with a few festive embellishments creates the perfect ambience. Hang up a string of twinkling lights, deck the halls and trim the tree. Or totally simplify your decorating by introducing seasonal colors into your living space.
Connect With The People You Love
Christmas is the perfect time to reach out to friends and loved ones that you haven't seen or heard from in a while. Relatives and mates who live a distance away can be contacted in various ways. Make a Skype call for an intimate face-to-face connection, pick up the phone, or send a festive e-card greeting to let them know they are in your thoughts.
Create Your Own Traditions
This Christmas set the intention to create your own festive traditions. If you simply don't enjoy Christmas because it's too commercialized for your liking make a few adjustments and celebrate the way that you want to.
Count Your Blessings
Celebrate your blessings. Even the painful and challenging moments you've experienced this year are blessings in disguise. Without those experiences you wouldn't be exactly who you are today. Reawaken the spirit of Christmas by offering a prayer of gratitude.
Gifts With Meaning
Start a new tradition of giving gifts that have true value and genuine meaning. This may require thoughtful consideration, but you'll end up greatly cutting back on your gift buying expenses! Consider giving homemade gifts and the gift of your time. A spiritual gift that is given from the heart has far more meaning than the most expensive and exclusive items in the shop.
Say Goodbye & Hello
Embrace the spirit of the season by taking a moment to meditate on everything you have lost and gained this year. Spend some time in silence and reflection, and say "goodbye" to the losses, lessons and regrets. You can also meditate on what you wish to bring into your life in the coming year.
A spiritual reading during the Christmas holidays can provide comfort and support.
Call one of our psychic readers today, to embrace the Christmas spirit.